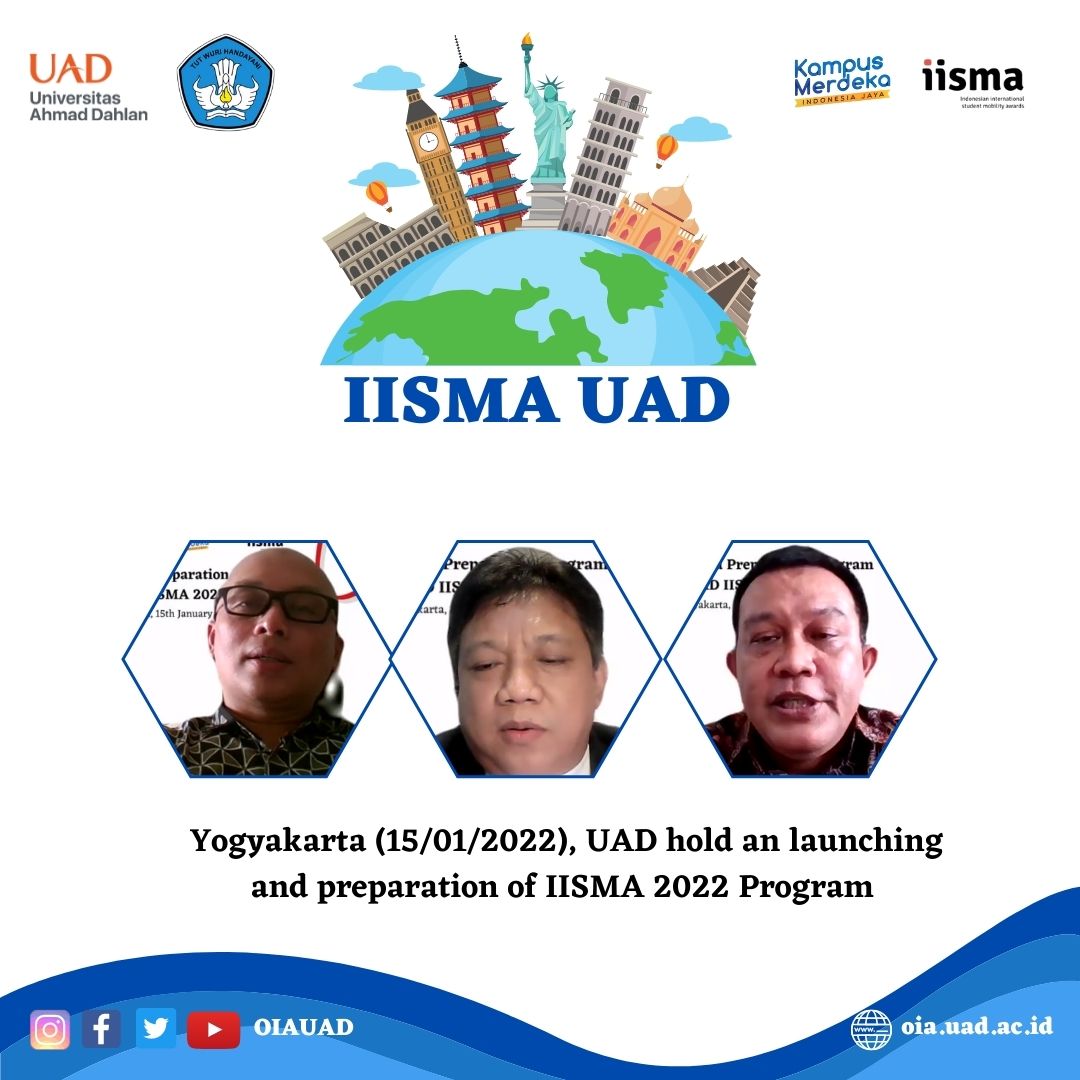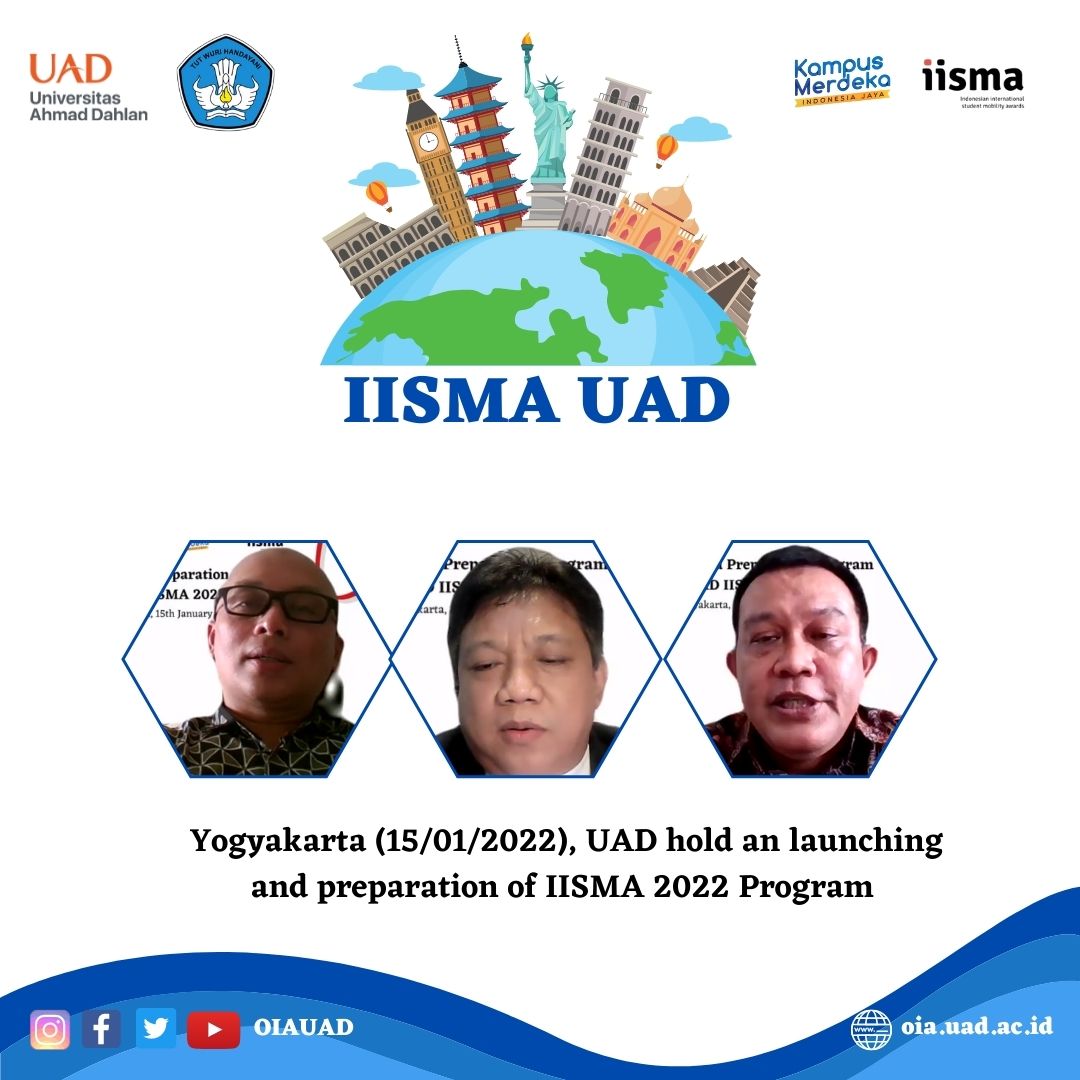 Yogyakarta, 15 January UAD conducted a launching and preparation of the IISMA 2022 program. Dwi Santoso, Ph.D., officially opened this event. After that, Rusydi Umar, ST., M.T., Ph.D. (Vice-Rector of Academic Affairs) delivered remarks. In his speech, Rusydi Umar, ST., M.T., Ph.D. delivered that UAD always supports the IISMA program, not only during the program but also during the preparation process. UAD supports the students during the preparation by giving language preparation classes and internship academic writing support. Besides that, UAD plans to provide more support if the students are accepted into this program.
Following the remarks, Dr.Eng. Ir. R. Rachmat A. Sriwijaya,S.T., M.T., D.Eng., IPM., ASEAN Eng. (Head of IISMA Program) presented IISMA 2022 Program. This event was moderated by Ida Puspita, M.A.Res. (Head of Office of International Affairs). Bagas Al Fajri (Student of English Literature), Anggito Setiawan Ardiansyah (Student of Informatic Engineering), and Muhammad Arifin (Student of English Education Program), three of four IISMA 2021 awardees also shared their experiences participating in this program.
After that, all of the participants eagerly asked related questions. This meeting was attended by all of the deans and heads of study programs.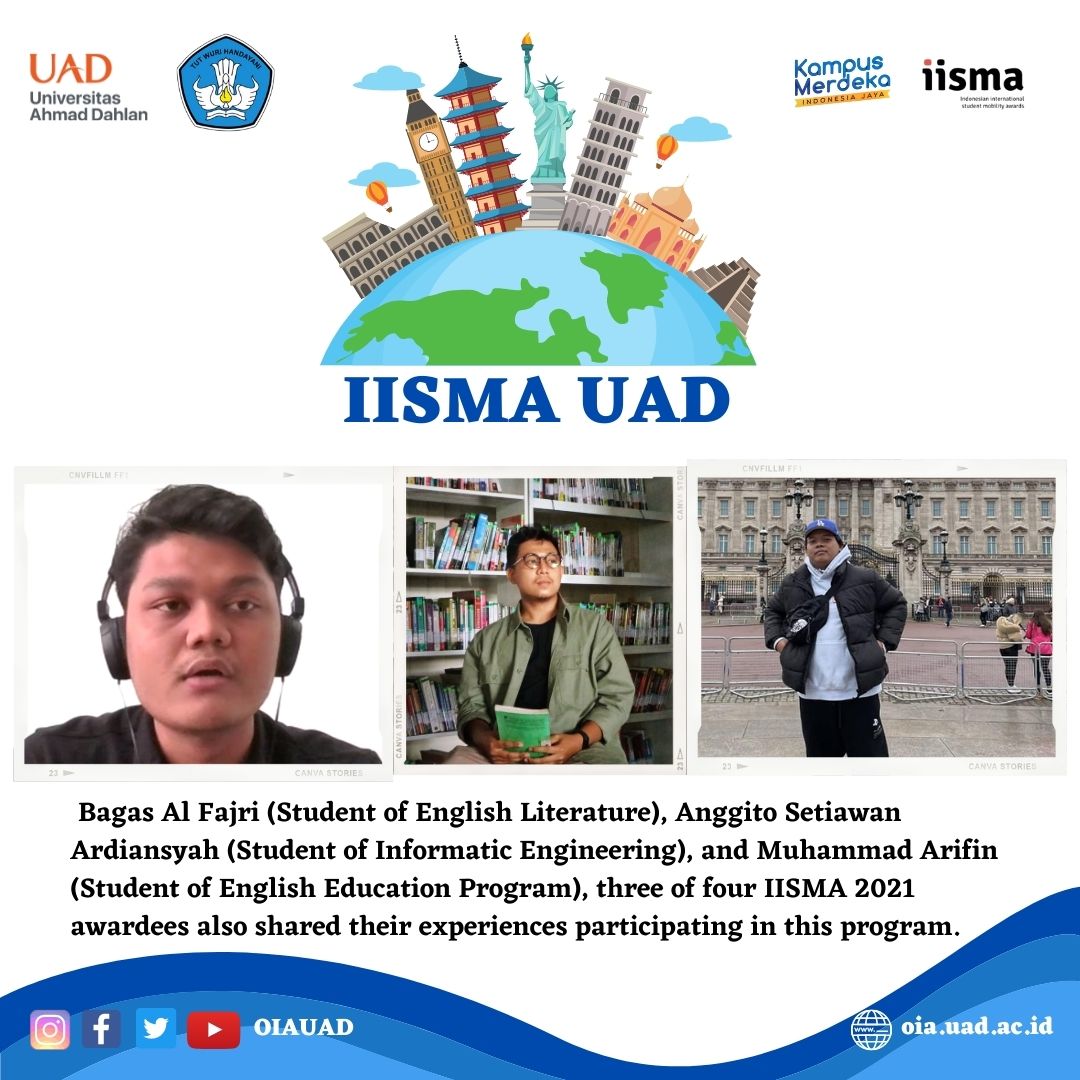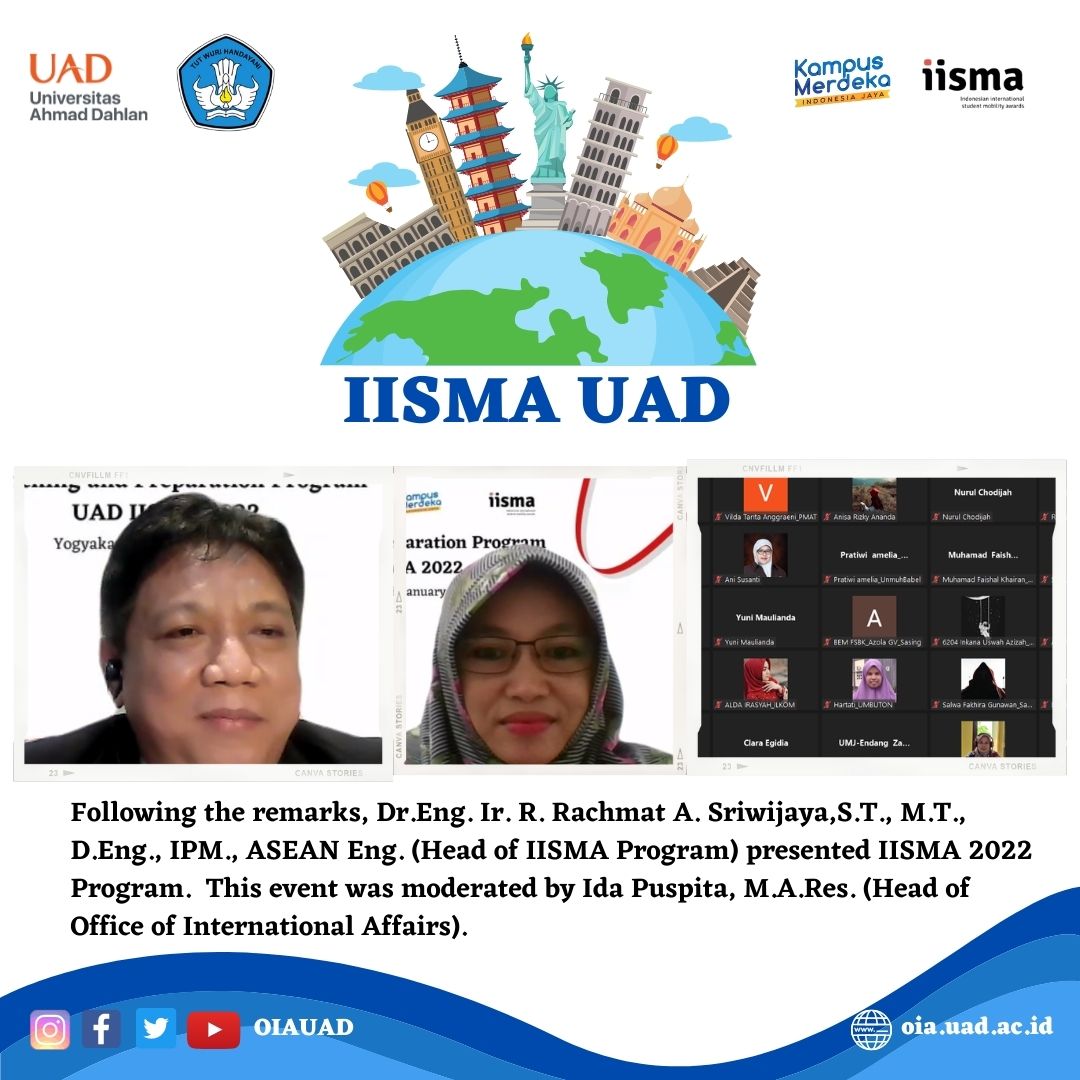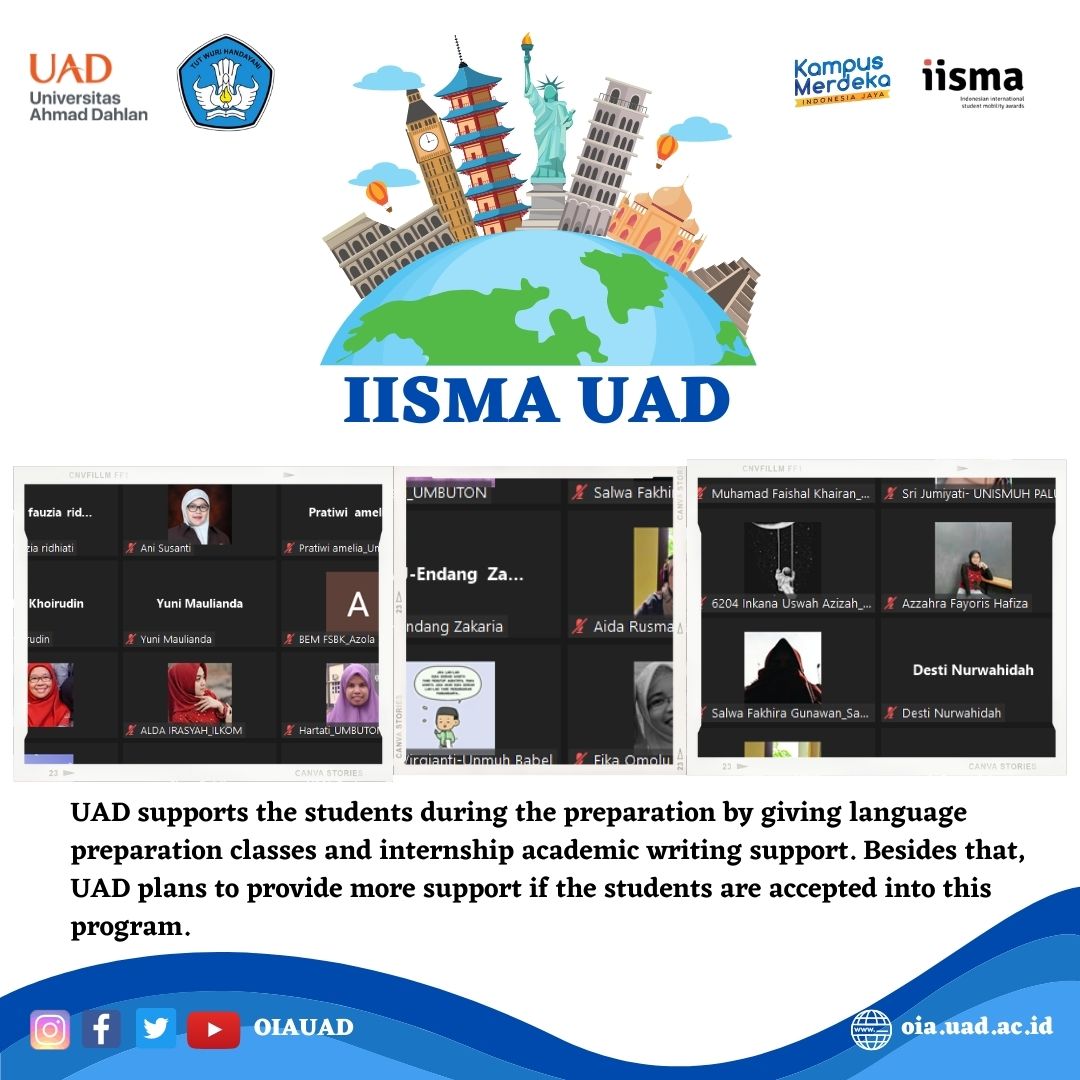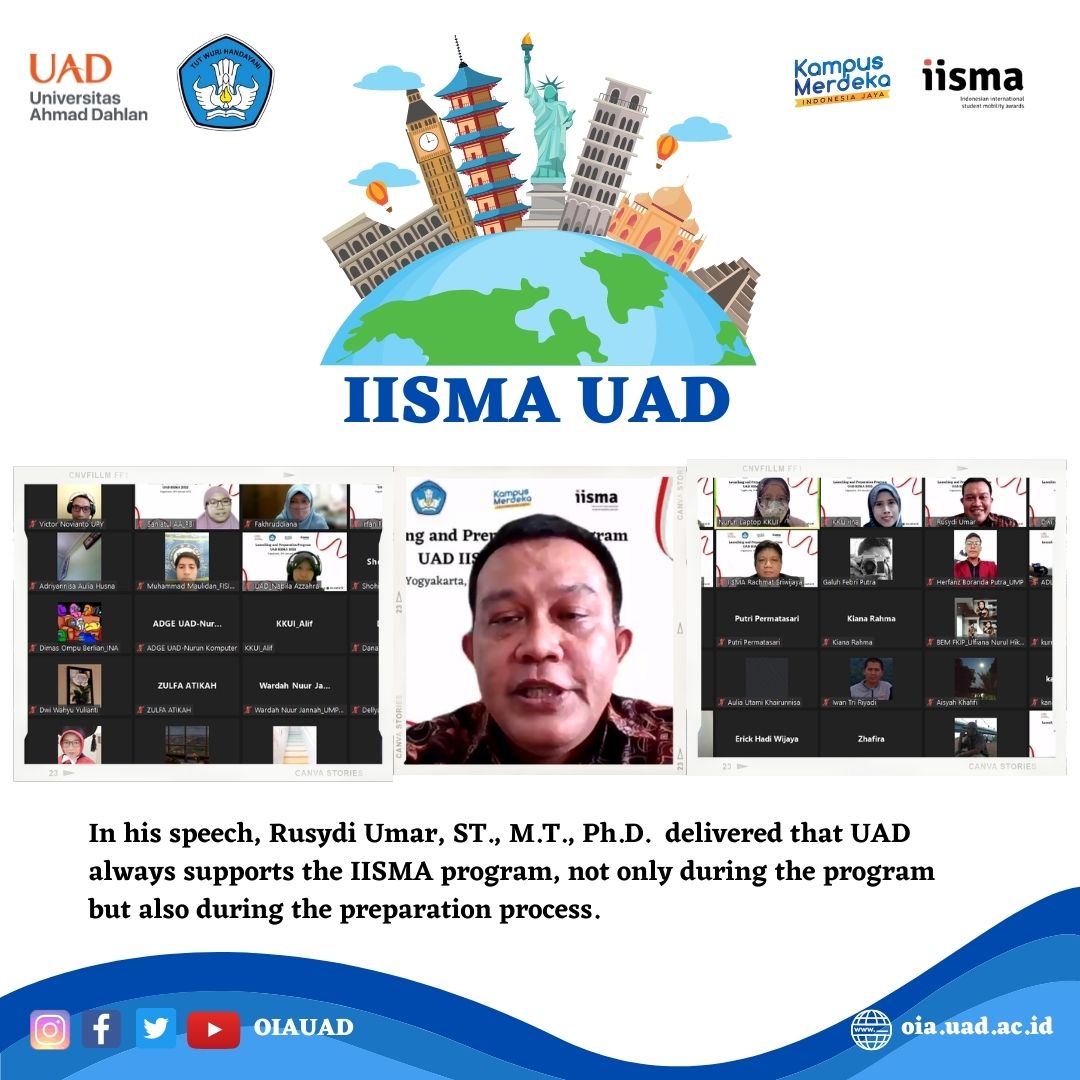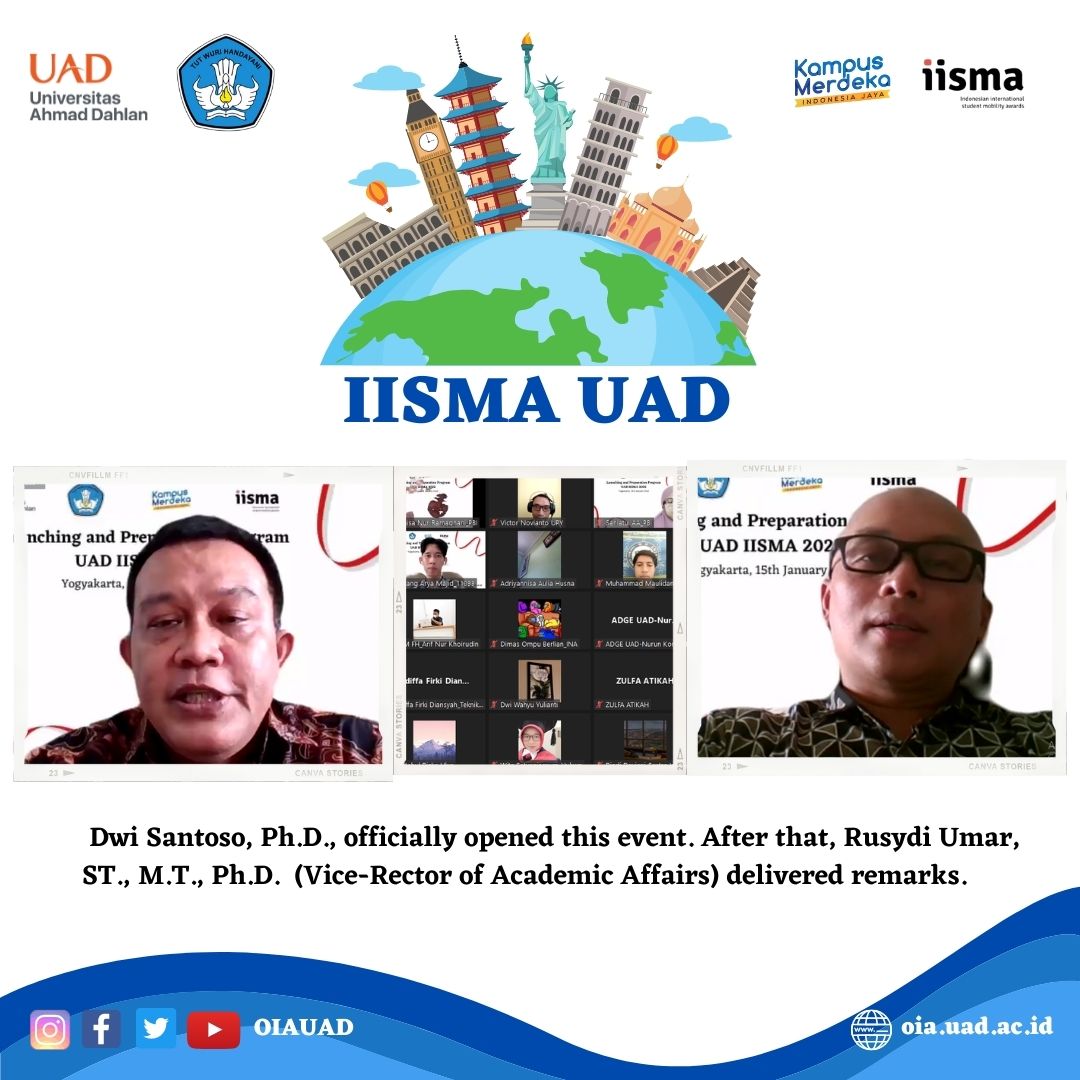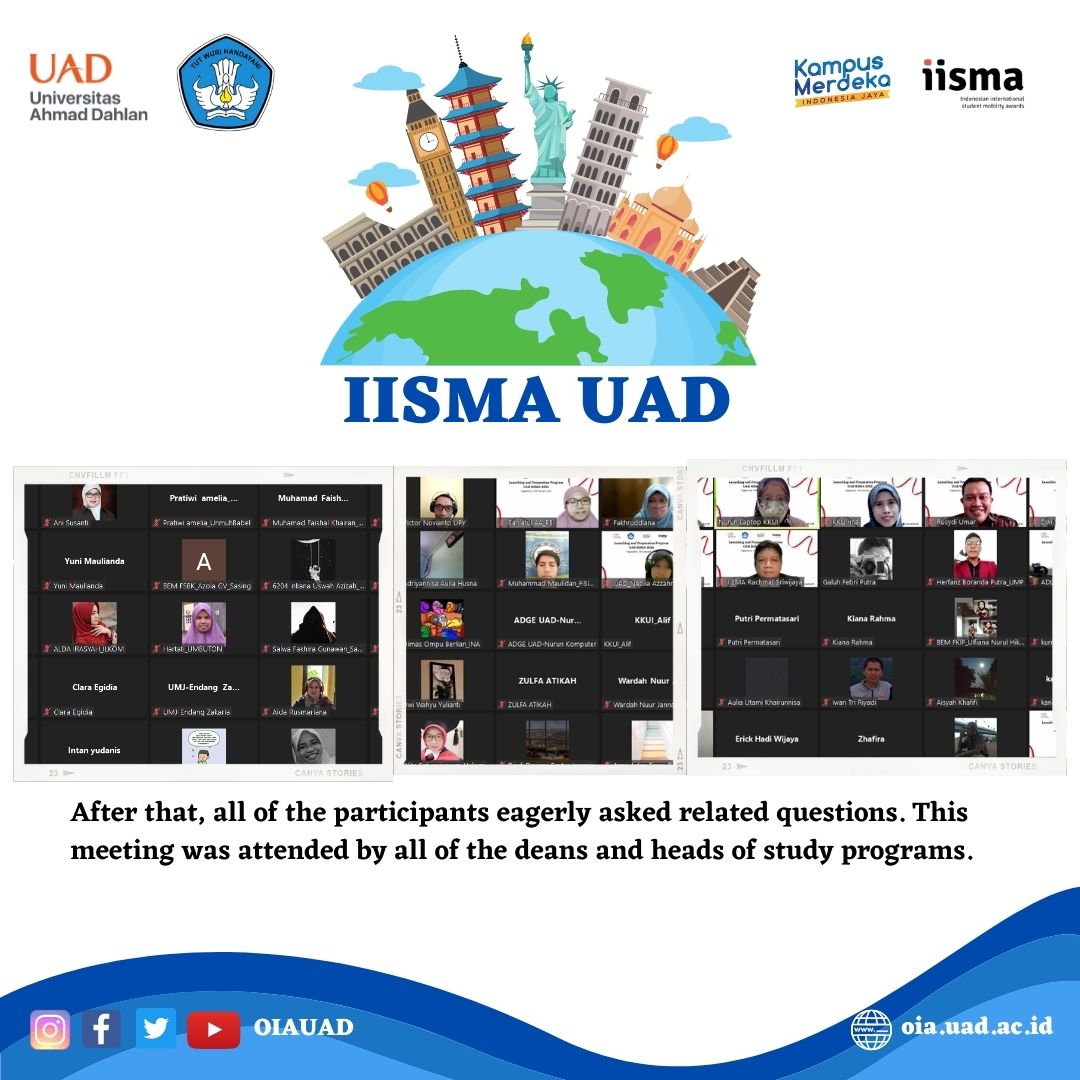 https://oia.uad.ac.id/wp-content/uploads/Pembekalan-dan-launching-IISMA-UAD-2022-2.jpg
1080
1080
admin
https://oia.uad.ac.id/wp-content/uploads/logo-uad-mogram-kecil.png
admin
2022-02-03 10:34:47
2022-02-03 10:36:06
UAD Conducted A Launching and Preparation of The IISMA 2022 Program