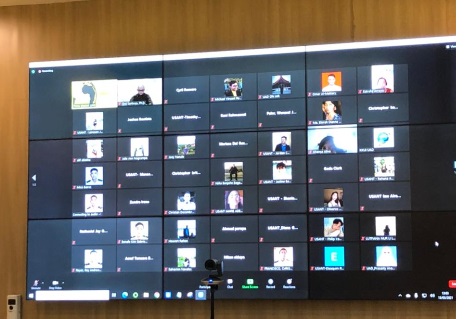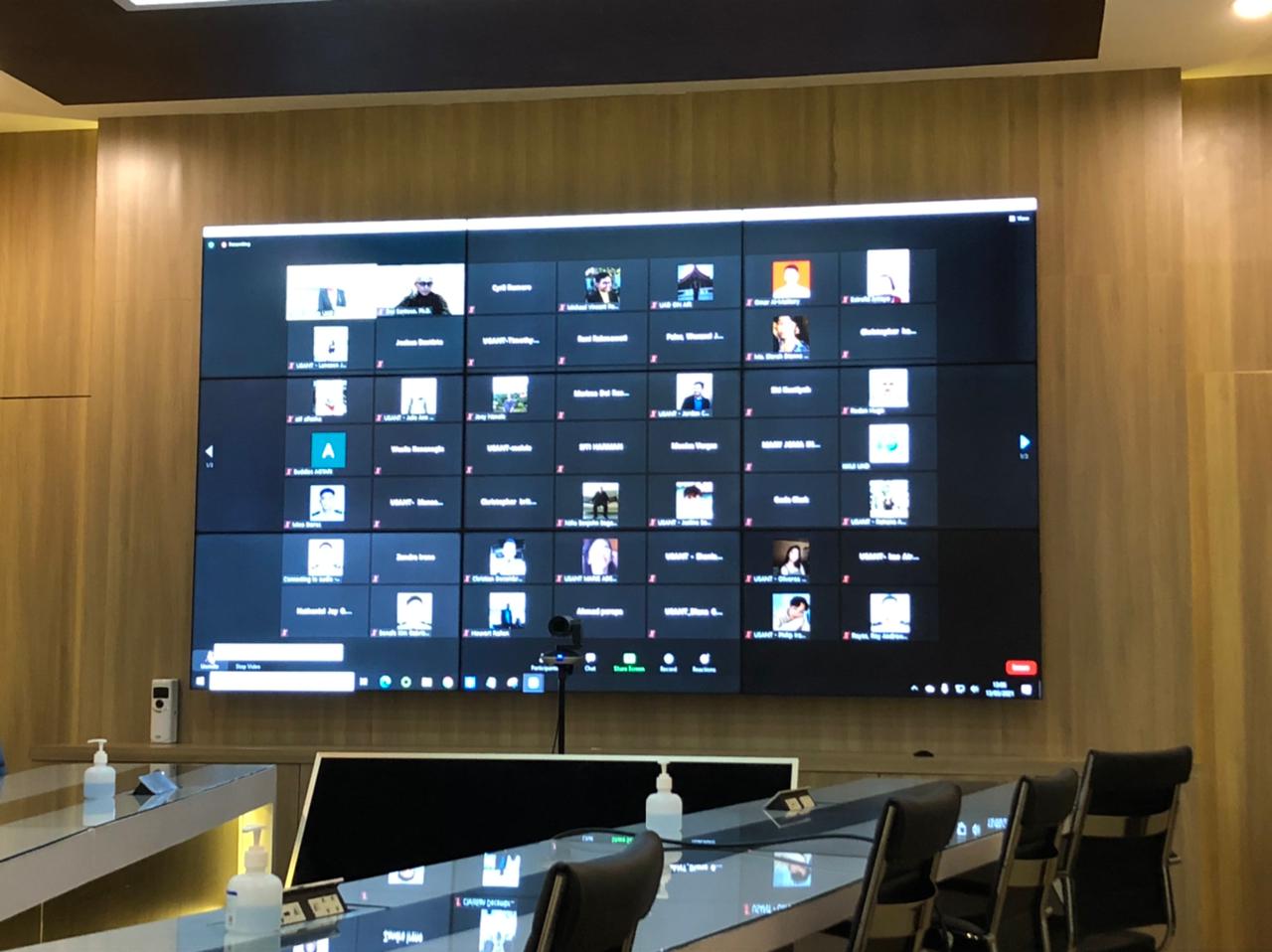 Yogyakarta (13/3 21), due to the pandemic of Covid-19, International Division of Universitas Ahmad Dahlan (UAD) virtually held international week (I-Week). This event has been conducted since 2011, it was named International Day. It aims to introduce international students, and cultures to local students, vice versa to introduce Indonesian culture to International students. Additionally, local, and international students contact offers the students the opportunity to improve their cross-cultural understanding, and skills.
I-Week consists of two main events, three competition (Cooking, photography, and story-telling), and a seminar. The application was opened in the middle of February, and closed on 7th of March. Respected to nowadays situation, this event took a topic on "Stay Creative in Pandemic Era".
This event locally, and internationally brought tremendous enthusiasm. 93 participants applied photography competition, 71 local students, 1 Malaysian, 1 Singaporean, 2 Yemen, 6 Thai, and 2 Chinese. 80 participants applied for story-telling competition, 76 local students, 2 Chinese, 1 Egypt and 1 Thai. 51 participants registered for cooking competition, 43 local students, 2 Egyptians, 1 Palestinian, 4 Thai, and 1 Indian.
The participants were not only UAD's students and alumnus, but also several students from other national and international universities such as Cairo University, Xiangshu College China, Canal Suez University Jordan, Diponegoro University, Jendral Soedirman University, State Islamic University of Sunan Kalijaga, Atma Jaya University Yogyakarta, Muhammadiyah Aceh University, Mulia Balikpapan University, Muhammadiyah Dr. Hamka University, University of Muhammadiyah Buton, University of Muhammadiyah Kudus, University  of Muhammadiyah Pontianak, University of Muhammadiyah Palu, Politeknik Aisyiyah Pontianak, Universitas Muhammadiyah Malang, and University of Muhammadiyah Pontianak.
7 local and international students presented in international seminar. They are Mohamed Allieu Bah from Seirra Leone (student of Gadjah Mada University), Obaidullah from Bangladesh (student of UIN Sunan Kalijaga), Michael Vincent O.R from University of Saint Anthony the Philippines, Polina Korneenkova from Russia (student of ISI Yogyakarta), Hathsady Sisouphanh from National University of Laos, Tan Lin from Guangxi University of Foreign Languages China, and Omar Almaktari from Yemen (student of Politeknik Negeri Malang).
This event was officially opened by Rusydi Umar, Ph.D. (vice rector for academics of UAD), then it was followed by presentation delivered by  the  7 participants of international seminar, the announcement of the competitions' winner, and seminar discussion session.
Ida Puspita, M.A.Res. (head of International Division) stated that the virtual international week is a virtual event of a yearly event, international day conducted since 2011, it aims to keep local and international students stay creative during the pandemic. Besides that, it promotes UAD nationally and internationally. The great enthusiasm from participants shows that UAD nationally, and internationally is well known, and has good collaborations.
https://oia.uad.ac.id/wp-content/uploads/4-2.jpg
319
467
admin
https://oia.uad.ac.id/wp-content/uploads/logo-uad-mogram-kecil.png
admin
2021-03-17 13:44:22
2021-03-17 13:53:56
University Students from Ten Countries Participated in International-Week Held by International Division of Universitas Ahmad Dahlan