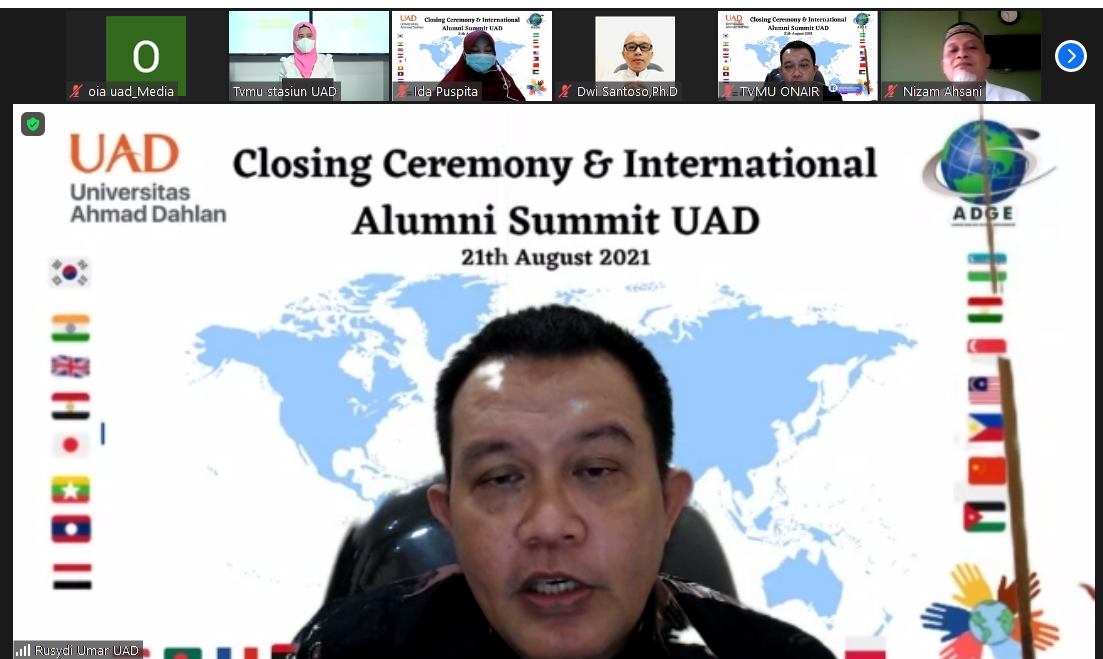 Yogyakarta (23 August 2021) International Affair Division of UAD conducted a closing ceremony for international students. This event is a yearly event strengthening friendship between local and international students of UAD. It also aims to exchange Indonesian and International culture through the students. It covers different themes every year. This year, although the pandemics have not been over yet. UAD conducted this yearly event. The Closing Ceremony & International Student Summit was chosen as the theme. This event socializes that during the pandemic UAD still conducts international programs. It keeps good cooperation among international students and alumni, and international students and local students.
The Closing Ceremony & International Students Summit was held through zoom meeting and the Universitas Ahmad Dahlan Youtube Channel on Saturday on August 21, 2021, at 10.00-12.00 WIB in collaboration with TV MU. This event is free in charge for the public.
Currently, UAD has 133 active international students spread across several faculties: Faculty of Education and Islamic Studies, Economics and Business, Law, Psychology, Public Health, Teacher Training and Education, Letters, Culture and Communication, Industrial Technology, and Masters in Chemical Engineering. The programs taken include Joint Degree (2+2), Credit Transfer System 3+1, regular scholarships from PP Muhammadiyah and UAD collaboration, and regular programs with independent fees. The students' countries of origin are also quite varied, including South Korea, China, Thailand, Timor Leste, Malaysia, Singapore, India, and Libya.
On this occasion, the event was opened by Rusydi Umar, ST., M.T., Ph.D. (Vice-Rector of Academic Affairs), then it was followed by remarks from Dwi Santoso, Ph.D. (Head of
Ahmad Dahlan Global Engagement), and Ida Puspita, S.S, M.A.Res. (Head of International Affair Division).
In addition, performers from international students and alumni including Luo Haiyan (an alumnus of the Joint Degree 2+2 program from China), Obaidullah (an alumnus of the Darmasiswa Program from Bangladesh), and Nor Najihah Saad (an alumnus of the PP Muhammadiyah and UAD scholarship program from Thailand) delivered their experiences studying at UAD, Ahmed Shubair (an alumnus of the Darmasiswa Program from Palestine) read poetry, Ali Al Maktari (an alumnus from Yemen, Chemical Engineering through a Ministry of Education and Culture Scholarship) performed stand-up comedy, and Phang Zexin (an alumni program 3+1 from China) sang a Javanese song.
There are 37 students who graduated this year. 15 students from Guangxi University for Nationalities (GXUN) China with the Joint Degree program (2+2) graduated from Management Study. 16 students from GXUN and Guangxi University of Foreign Languages (GUFL) under the Joint Degree program (2+2) graduated from the Indonesian Literature Study Program. 5 Thai students under the regular Muhammadiyah Scholarship Program graduated from The English Education (PBI). 1 Thai student under the regular Muhammadiyah Scholarship Program graduated from The Indonesian Language and Literature Education (PBSI).
Ida Puspita, S.S., M.A., Res. said, "Alhamdulillah, during this pandemic, I am very grateful that the internationalization of UAD is still ongoing in its various programs, one of which is the presence of foreign students at UAD, although it is not easy to get foreign students during the pandemic. Next semester UAD has also received registrations for foreign students from the above routine programs from international partners in South Korea and China as well as regular full-time ones. In addition, UAD is also one of the Muhammadiyah and Aisyiyah universities which are given the opportunity to accept foreign students from Palestine with the PP Muhammadiyah scholarship scheme. Study programs are also encouraged to have Summer or Short Course programs to get foreign students as one aspect of the study program accreditation assessment. Currently, the short program for foreign students that have been running is from Physics Education and Mathematics Education with partners from the Philippines and Malaysia".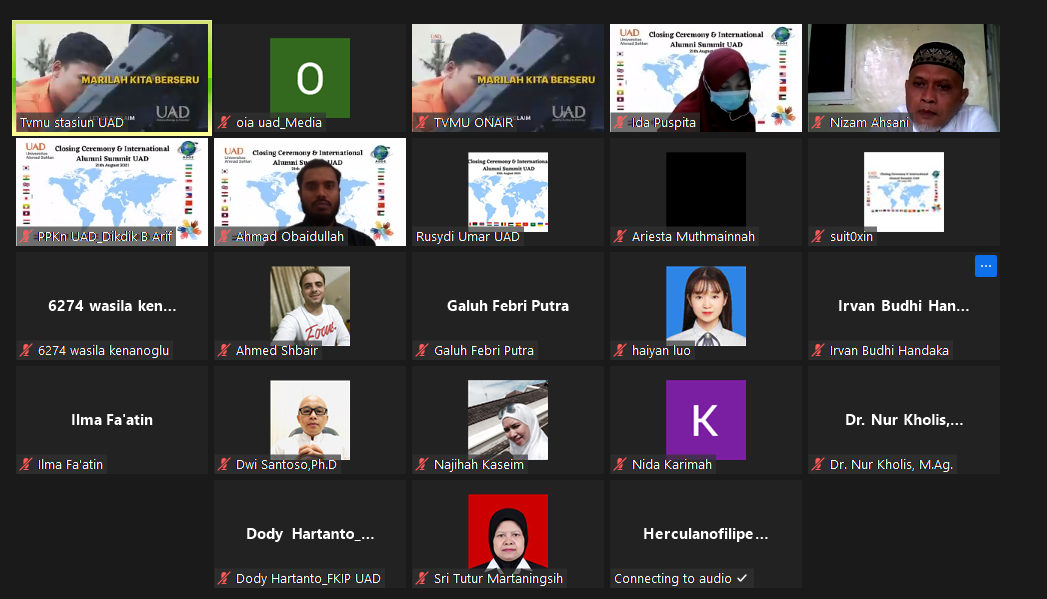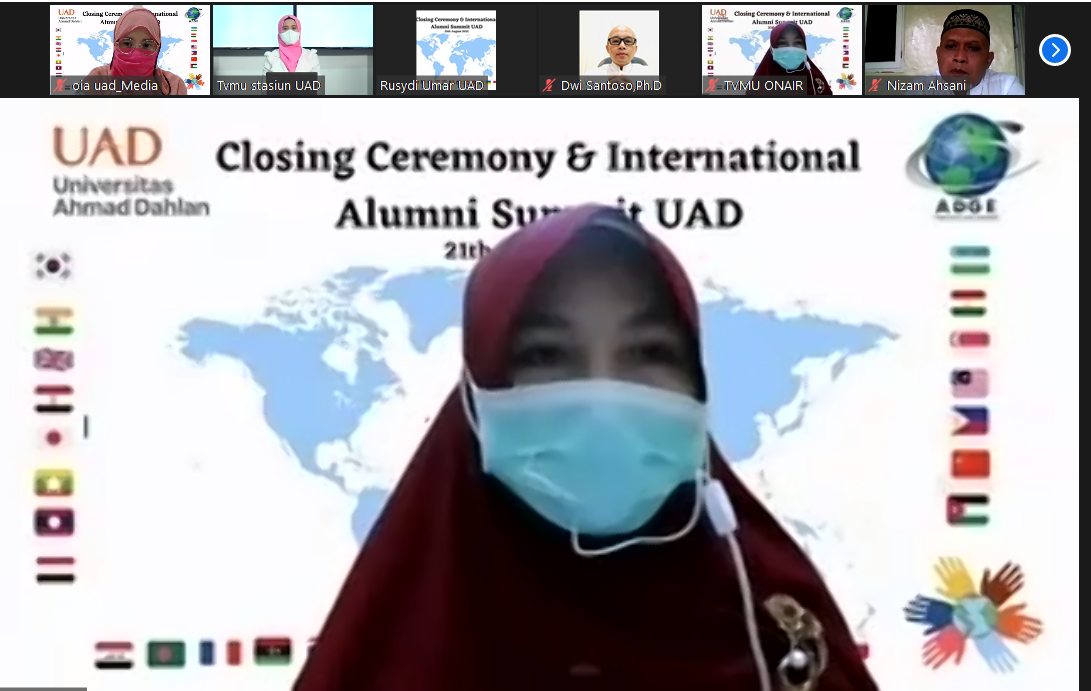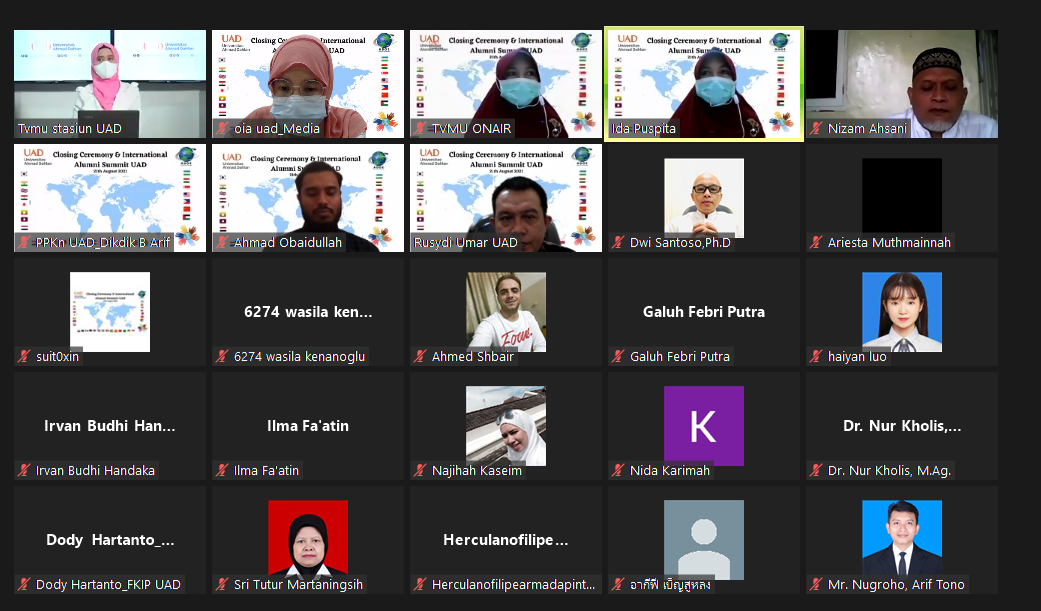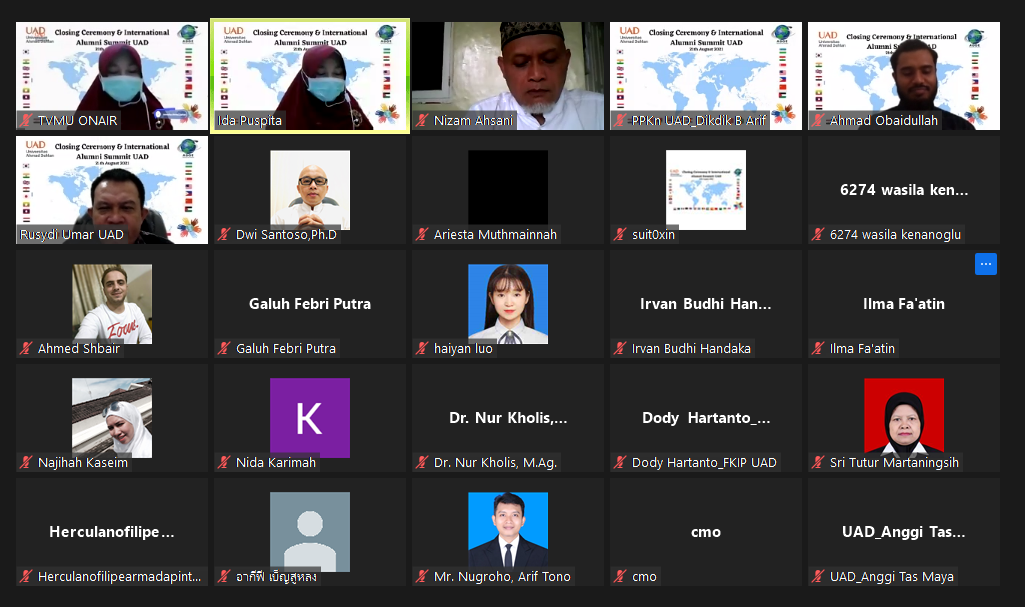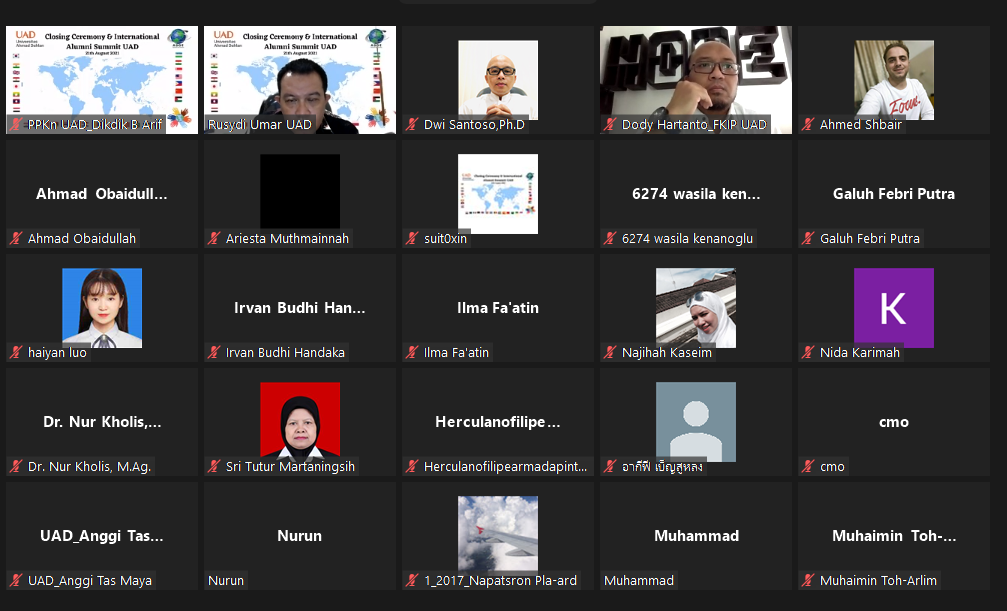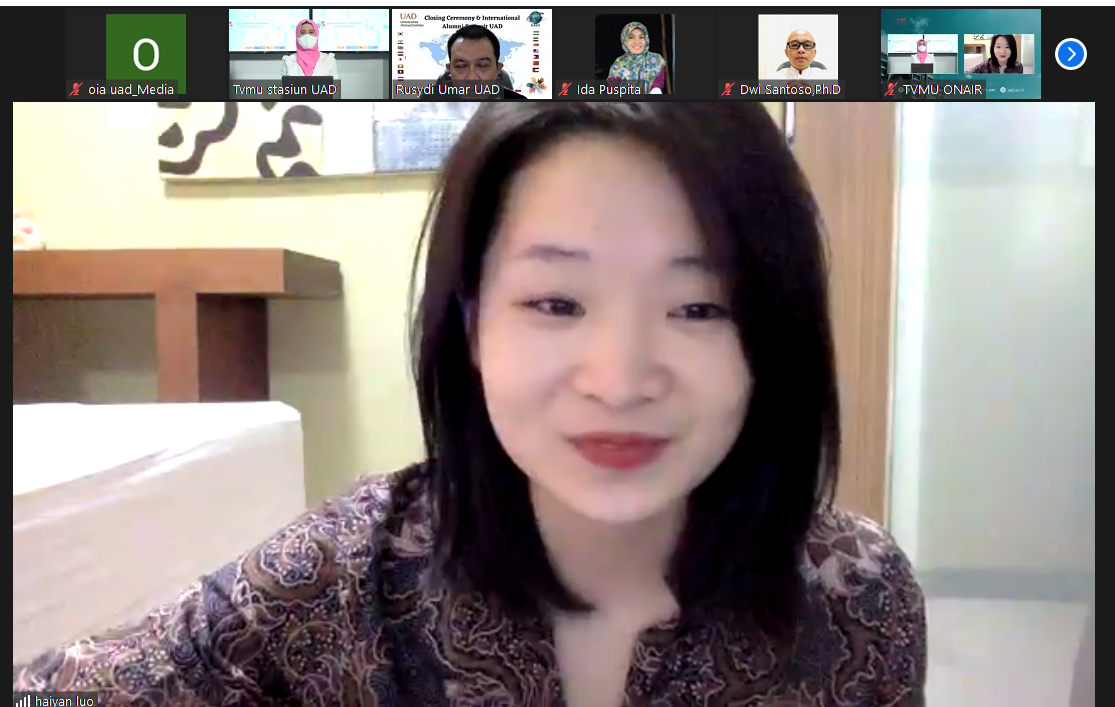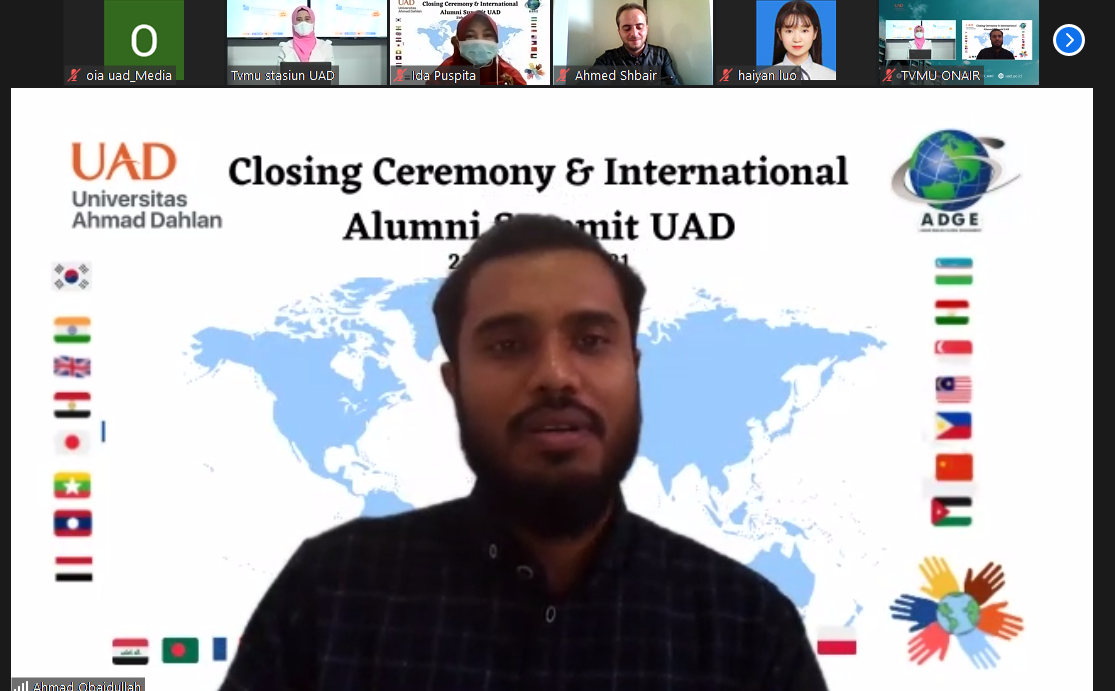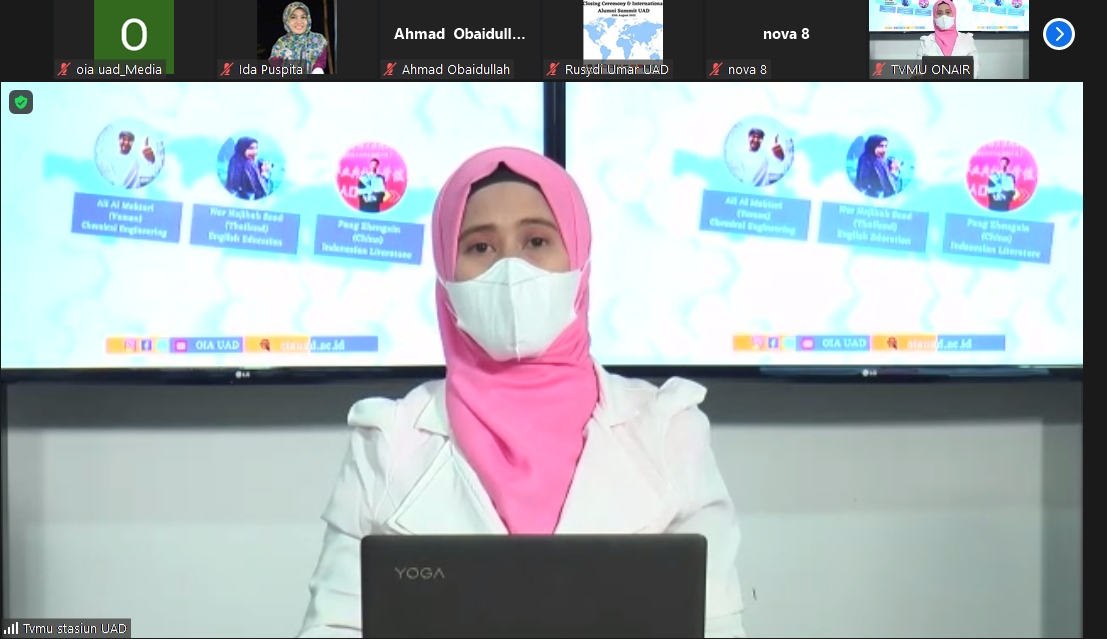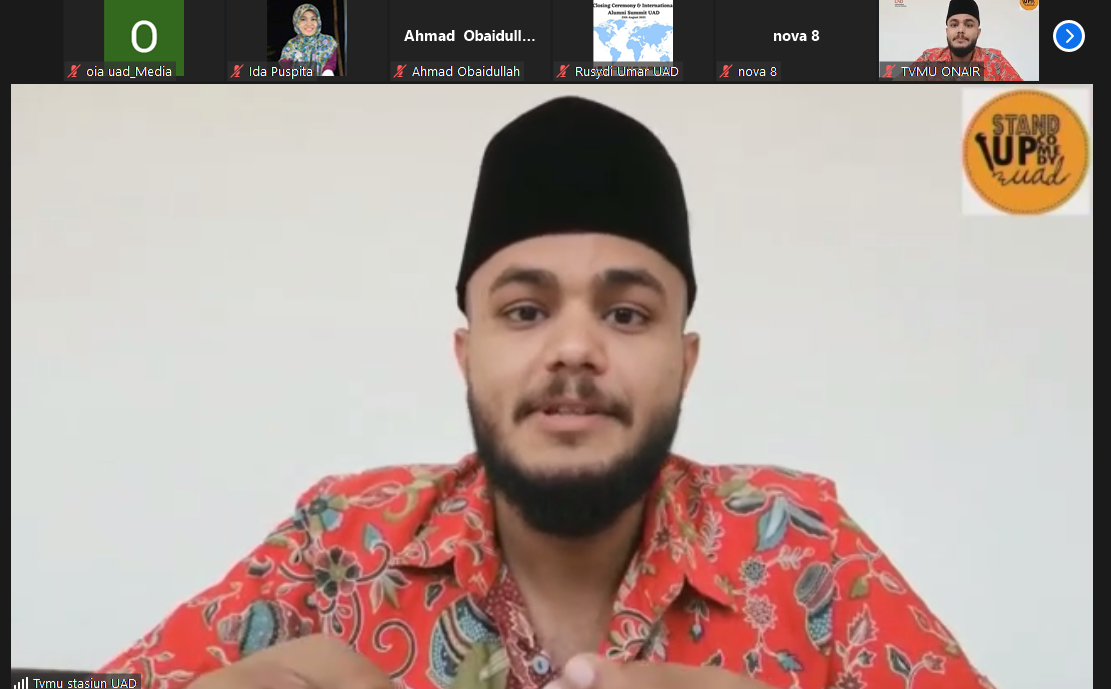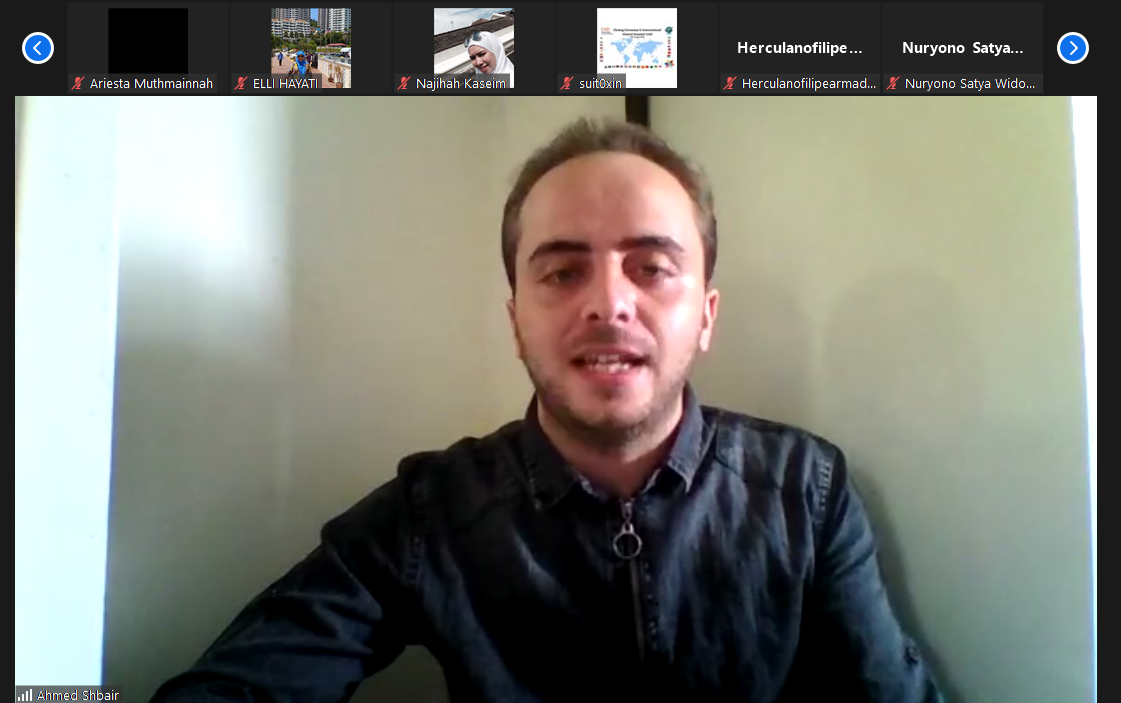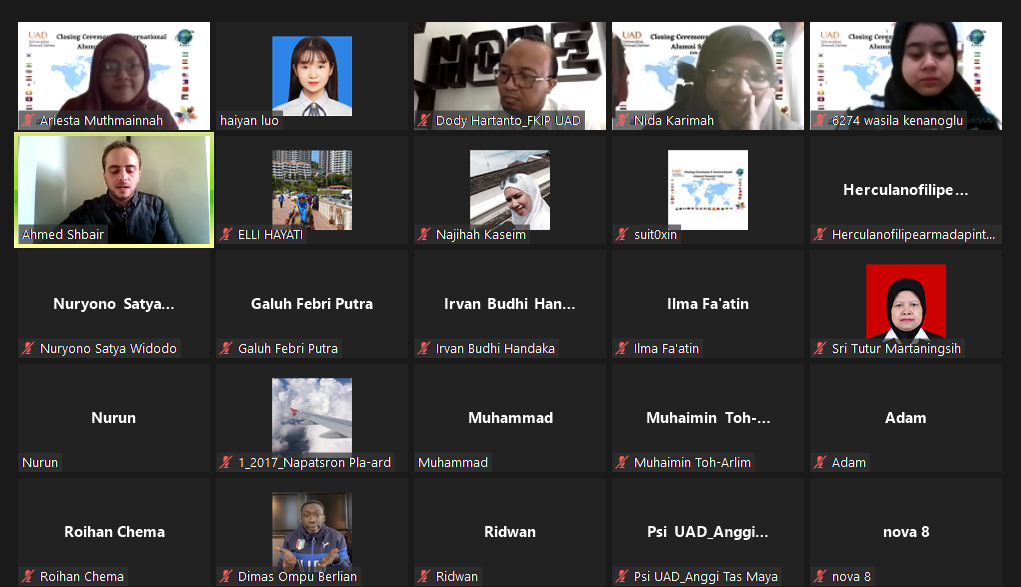 https://oia.uad.ac.id/wp-content/uploads/17.png
659
1103
admin
https://oia.uad.ac.id/wp-content/uploads/logo-uad-mogram-kecil.png
admin
2021-08-23 14:43:18
2021-11-15 10:13:36
UAD Conducted Closing Ceremony & International Student Summit